In today's real estate market, with low inventory dominating the conversation in many areas of the country, it can often be frustrating to be a first-time homebuyer if you aren't prepared. In a recent
realtor.com
article
entitled,
"How to Find Your Dream Home—Without Losing Your Mind,"
the author highlights some steps that first-time homebuyers can take to help carry their excitement of buying a home throughout the whole process.
1. Get Pre-Approved for a Mortgage Before You Start Your Search
One way to show you are serious about buying your dream home is to get pre-qualified or
pre-approved for a mortgage
before starting your search. Even if you are in a market that is not as competitive, understanding your budget will give you the confidence of knowing whether or not your dream home is within your reach. This step will also help you narrow your search based on your budget and won't leave you disappointed if the home you tour, and love, ends up being outside your budget!
2. Know the Difference Between Your 'Must-Haves' and 'Would-Like-To-Haves'
Do you really need that farmhouse sink in the kitchen to be happy with your home choice? Would a two-car garage be a convenience or a necessity? Could the 'man cave' of your dreams be a future renovation project instead of a make-or-break right now? Before you start your search, list all the features of a home you would like and then qualify them as 'must-haves', 'should-haves', or 'absolute-wish list' items. This will help
keep you focused
on what's most important.
3. Research and Choose a Neighborhood You Want to Live In
Every neighborhood has its own charm. Before you commit to a home based solely on the house itself, the article suggests test-driving the area. Make sure that the area meets your needs for
"amenities, commute, school district, etc. and then spend a weekend exploring before you commit."
4. Pick a House Style You Love and Stick to It
Evaluate your family's needs and settle on a style of home that would best serve those needs. Just because you've narrowed your search to a zip code, doesn't mean that you need to tour every listing in that zip code. An example from the article says,
"if you have several younger kids and don't want your bedroom on a different level, steer clear of Cape Cod–style homes, which typically feature two or more bedrooms on the upper level and the master on the main."
5. Document Your Home Visits
Once you start touring homes, the features of each individual home will start to blur together. The article suggests keeping your camera handy and documenting what you love and don't love about each property you visit. They even go as far as to suggest snapping a photo of the 'for sale' sign on the way into the property to help keep the listings divided in your photo gallery. Making notes on the listing sheet as you tour the property will also help you remember what the photos mean, or what you were feeling while touring the home.
Bottom Line
In a high-paced, competitive environment, any advantage you can give yourself will help you on your path to buying your dream home. I've helped may buyers find the home of their dreams...  I can help you too!  Call or text me at 516-429-9399,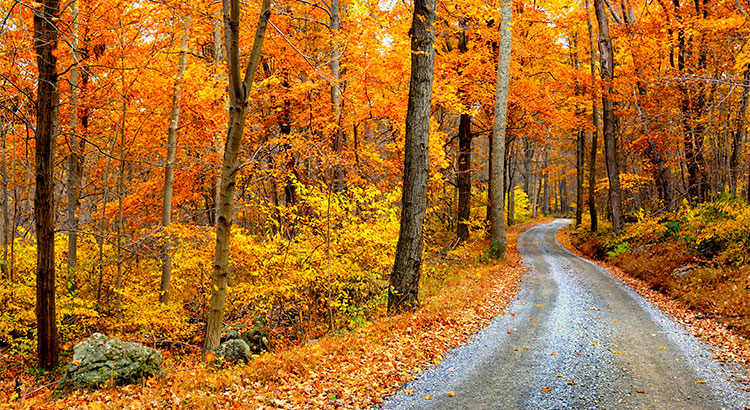 Here are four great reasons to consider buying a home today!
1. Prices Will Continue to Rise
CoreLogic's 
latest 
Home Price Index
reports
that home prices have appreciated by 6.7% over the last 12 months. The same report predicts that prices will continue to increase at a rate of 5.0% over the next year. The bottom in home prices has come and gone. Home values will continue to appreciate for years. Waiting no longer makes sense.
2. Mortgage Interest Rates Are Projected to Increase
Freddie Mac's
Primary Mortgage Market Survey
shows that interest rates for a 30-year mortgage have hovered around 4%. Most experts predict that rates will rise over the next 12 months.
The Mortgage Bankers Association, Fannie Mae, Freddie Mac
and
the National Association of Realtors
are in unison, projecting that rates will increase by this time next year. An increase in rates will impact YOUR monthly mortgage payment. A year from now, your housing expense will increase if a mortgage is necessary to buy your next home.
3. Either Way, You Are Paying a Mortgage 
There are some renters who have not yet purchased a home because they are uncomfortable taking on the obligation of a mortgage. Everyone should realize that, unless you are living with your parents rent-free, you are 
paying a mortgage
 – 
either yours or your landlord's.
As an owner, your mortgage payment is a form of 
'forced savings'
that allows you to have equity in your home that you can tap into later in life. As a renter, you guarantee your landlord is the person with that equity. Are you ready to put your housing cost to work for you?
4. It's Time to Move on With Your Life
The 'cost' of a home is determined by two major components: the price of the home and the current mortgage rate. It appears that both are on the rise. But what if they weren't? Would you wait? Look at the actual reason you are buying and decide if it is worth waiting. Whether you want to have a great place for your children to grow up, you want your family to be safer or you just want to have control over renovations, maybe now is the time to buy.
If purchasing a home for you and your family is the right thing for you to do this year, buying sooner rather than later could lead to substantial savings.